How Can We Help Your Business?
We've Walked In Your Shoes
Capitalizing on our insider knowledge of the hospitality industry, we launched Chamberlin Public Relations to help hotels and destinations with their number one goal of increasing market share and revenue. We do this with a strategic approach designed to get A-list media exposure and brand presence in your target markets and top feeder areas.
Being in the travel industry can be the adventure of a lifetime, but lying awake worrying about getting heads in beds is not. Having handled the public relations at hotels and DMOs for many years, we have been right there with you, and now we are here to help.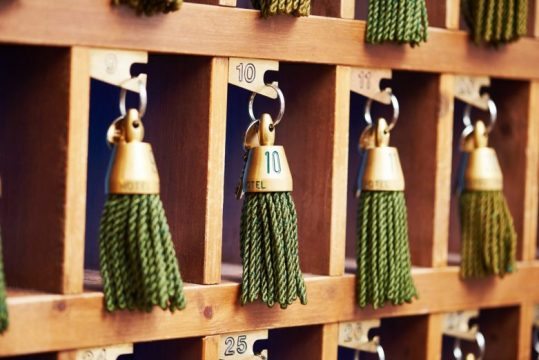 Happy Clients

Thank you for all the collaboration, teamwork, support and creativity in putting this event together. The writers you selected were a great group, and they clearly adore you! All the detail, follow up, constant communication, suggestions and good spirits make it such a pleasure to work with you.
Meryl Kirschenberg, Former Director Sales & Marketing
The Westin St. Francis

WOW and I mean WOW! The article is great in the NY Times. Personality Hotels really takes the show and the back page of the NY Times Sunday Business section. Thank you for making this connection & pushing for our own highlighted article. Fabulous!!!
Yvonne Lembi-Detert, Owner
Personality Hotels

Thank you for all you do, I love working with you!
Charise McHugh, President/CEO
Half Moon Bay Coastside Chamber of Commerce & Visitors Bureau

Thanks for a great writer list and turnout - a truly successful event. Everyone was totally pleased and I look forward to working you again soon. Thank You!!!
Doug MacKenzie, Communications Director
Phoenix Convention & Visitors Bureau

Saying it was a pleasure to work with you does not quite encompass the Cruise LA event for me. You made my job so much better because of your fantastic insight, knowledge and support. Thank you!
Robin McClain, PR Manager
Los Angeles Convention & Visitors Bureau

Chamberlin PR was instrumental in the launch of the Hotel G brand into the U.S. market, resulting in top tier media coverage in Travel + Leisure, Forbes, and Wallpaper just to name a few. They also have an amazing repertoire with influencers, such as sfgirlbythebay, which is still bringing sales into the hotel.
Charleen Murphy, Director of Sales & Marketing
Hotel G San Francisco
Subscribe To Our Newsletter